May 13, 1920 — The American Theatre in Sunnyside featured an all-star cast of "Should A Husband Forgive" on its marquee. A Mutt and Jeff cartoon plus topics of the day were also part of the billing. Admission was 20 cents.
News from Cozy Corner included a note about Mrs. Brt. Barnes and her grandchildren being Monday guests at the McKibben family home. In the Wanita region, Mrs. S.E. Shook of Bellingham, who had been a guest at the V.A. Stover home for some time, prepared to return home.
May 15, 1930 — Fourteen Outlook High School seniors prepared to receive diplomas during midweek graduation ceremonies.
It was announced that Ford Day was to be celebrated June 5 and was to be known as "Happy Day" in the Yakima Valley.
May 16, 1940 — The Junior-Senior banquet themed as a "Farewell Cruise" was held to celebrate the seniors last days at Sunnyside High School. 200 classmates were welcomed to the event by Dale Green and Don Conklin. Phyliss Shutz was the toastmistress. The Planters Hotel Coffee Shop was to provide the meal.
Roza Day Queen Rudy Hansen set out on her first publicity tour meeting at the at the Granger Community Club. Roza Day was to be held June 7.
May 11, 1950 — Ted Little, the state chief assistant attorney general was the special guest at the Kiwanis Club, discussing the state debt limit and the Canwell committee investigation into un‑American activities in the state.
Sunnyside High School band was to travel to Spokane to be in the honored lead position in the Lilac Festival Parade. The group was directed by Leroy Darling.
May 12, 1960 — Mary Corless completed for the Washington State Cherry Festival Crown. The 16-year-old was the daughter of local cherry growers Robert and Mrs. Corless.
Democrats were to meet in party caucus to decide which delegates who be elected to attend the national convention.
May 19, 1970 — Mountain States Construction of Sunnyside was selected as contractor for the construction of the new downtown Yakima Mall in Yakima.
A second city park is planned in the Carnation District after the city agreed to pay $23,400 for 18.5 acres of land owned by Robert Milroy.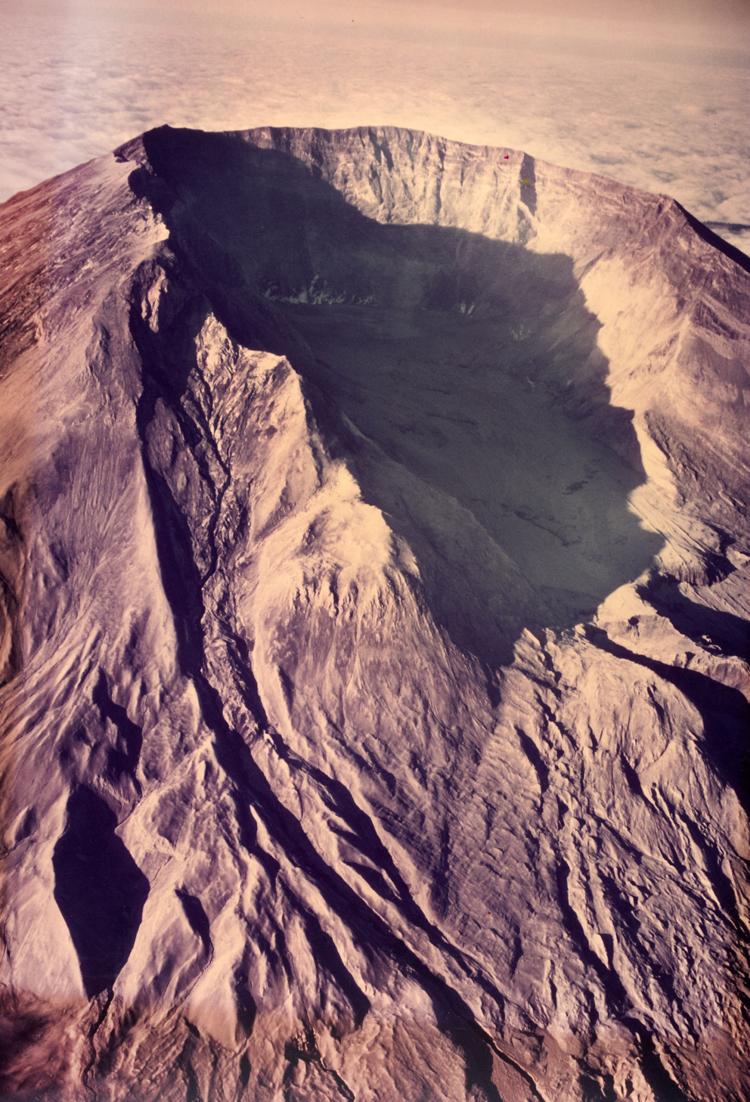 May 19, 1980 — Mt. St. Helens erupted coating the Yakima Valley and most of Washington state with ash Sunday May 18.
Sunnyside Kiwanis Club was led by Jason Price dressed as a clown for the annual Kids Day Parade. Rhonda Miller and Trina Clem also dressed in colorful characters for the event.
May 10, 1990 — Cascade Estates and Stewart Vineyards of Sunnyside were invited to showcase their award-winning wines at a special exhibition in London, United Kingdom.
Long-time Sunnyside High School guidance counselor Rudy Slupsky announced his plans to retire after 30 years of steering seniors on their way to their future. As he left his office, Slupsky said "There are a lot of things available to today's kids which weren't a part of my experience."
May 17, 2000 — A tornado touched down near Zillah and was captured on video by Granger resident Todd Hurlburt. A second tornado was also seen in the north of Sunnyside and preserved on film by Sunnyside's Casey McMullin.
May 17, 2010 — Sunnyside farmer Frank Schilperoort called teenagers Daniel Wavrin and Matt Hatfield heroes after the boys rescued him from drowning in a creek after the ATV he was driving flipped over onto the 81-year-old man, pinning him down.
Six armed robbers hit the Sunnyside Sears store and demanded money from employees and everyone inside the store.