Sunnyside City Council incumbents and challengers look to the future for Sunnyside.
Sunnyside City Council, District 1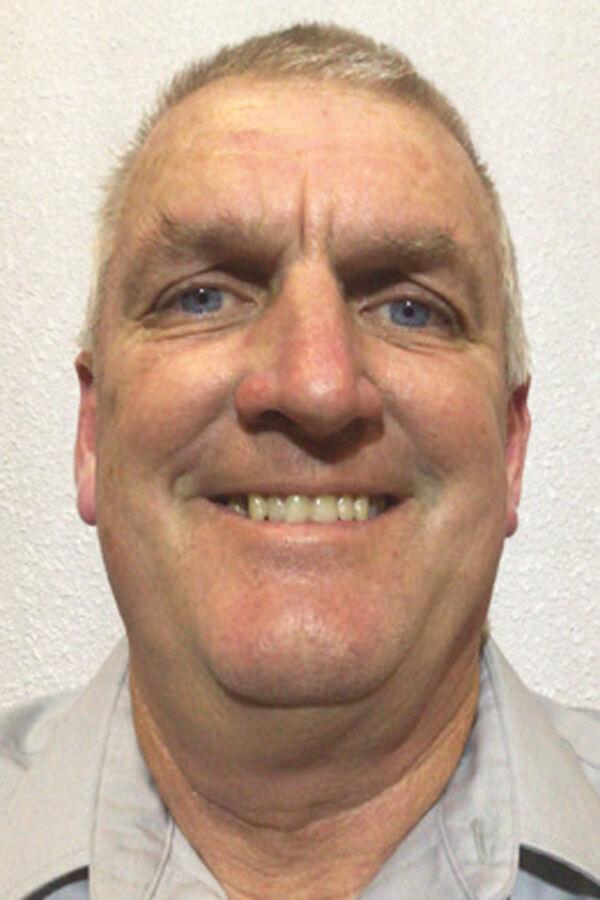 Martin Beeler
Recently the current district 1 representative, Council Member Henry resigned providing a opportunity to start my service to you months early - after I was voted into the position by the remaining members on council. In addition to attending council meetings, taking on line classes to better serve you it is budget time and we are all working together to create the best budget possible. I come from a background that proudly started with the military, from then until Sunnyside I was in manufacturing starting at the bottom and working up to the top management position. It contributed a background of abilities that I will use to serve you from going back to university to learn public speaking and conflict resolution to enjoying the challenge of defining goals and meeting them. My last management position in Puyallup took nationwide honors not just one but several years. Unfortunately I retired early due to a tragedy in our family, my wife was injured in a work accident and would not recover needing help with many daily tasks. Deciding to quit and care for her we looked at the activities we loved best and we found our home and business 15 years ago at Sunnyside RV Park. The park needed a great deal of repairs and a plan to attract visitors to the community. By the end of our first year we were named New Business of the Year and I give back by serving as a Planning Commissioner and on Lodging Tax Advisory Committee and even was a city employee helping out during a time of severe staff shortages. In addition to city appointments and positions I was part of the Rotary, Chamber of Commerce and last year was a nominee for Yakima Valleys Tourism Ambassador and I am committed and ready to serve you as your voice in District One.
One of the questions asked of me for this informational guide for the voters was "have you received any notable campaign endorsements" and I guess a simple answer would be the current council, having their support putting me in the position I am seeking after the resignation of Council Member Henry has meant so very much and only strengthened the decision I made to run. The most important endorsement however comes from people I have never met, but heard enough about me to cast their vote my way. These are the endorsements (people) that have mattered the most.
I am a man of faith - a conservative who never thought I would be involved in any political office. Normal reasons, I did not think I had the time or thought others would step up and felt what does one vote accomplish anyway? Changes however started in me due to the current state of our government, with so few elections taking place without a smear campaign, how often promises made are not kept and that it is past time for those in office to step up and deliver on promises made. If elected every decision will take place with the greatest of care and attention and you can be certain it was made in the best interest for us all in District 1.
Another question asked of me was why should voters in District 1 vote for me and I put a great deal of thought into this answer. I was not a politician - who I am is a man involved in his community and that cared enough about what was happening to want to step up and help provide you with a city that serves each person and votes with faith, integrity, and a eye on the future. I earn and spend my dollars from a business built right here in the district I serve , a business that brings dollars into Sunnyside by bringing people who spend money eating at our restaurants and shopping in our stores. At one time it seemed that my business was almost in opposition with the City and I do not want that to ever be anyone else's experience. I will remain dedicated to communication, my door is open, phone is on and email is ready to hear from you so that we will never be on opposite sides of a vote without information on how the vote was decided. Sunnyside council needs to go back to basics, be responsible stewards of your money with a no frills budget and council accountability in every vote made. It is time to dream big with a growth minded future to keep this community not just surviving but thriving as we head into the future.
Sunnyside City Council, District 2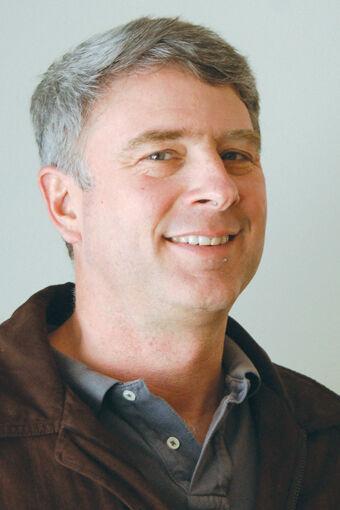 Dean Broersma
No information submitted.
Sunnyside City Council, District 2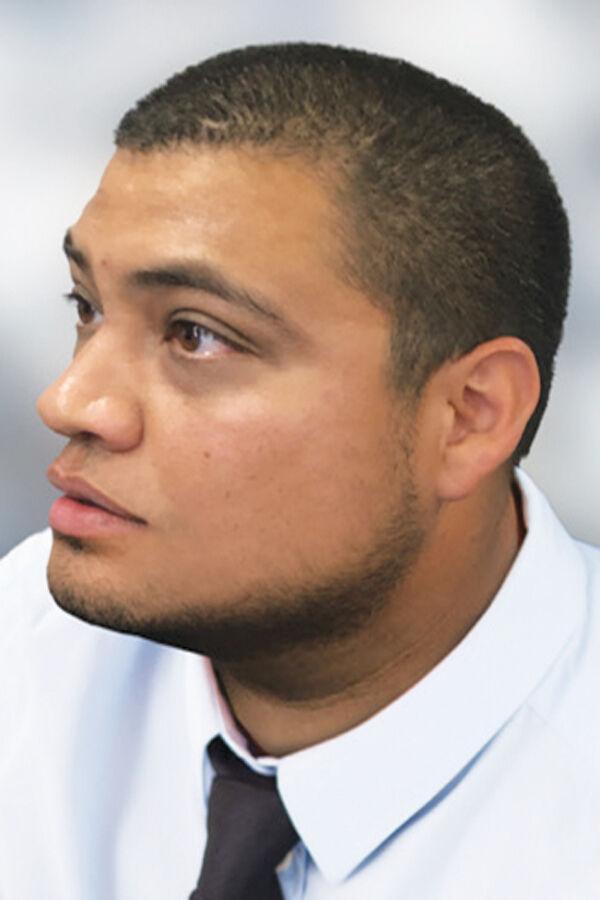 Edgar Magana
Why do you want to represent your district on the Sunnyside City Council?
I want to be on the city council for selfish reasons. As an employee of a local small business I want my company to thrive in the kind of pro-business environment that once made Sunnyside the retail center of the lower valley. As a commercial property owner I want to clamp down on the torrent of capricious regulations that have crushed property values and disincentivized business investments. As an entrepreneur I want to bring an appreciation for the wisdom of free-markets and displace the delusion that our city officials can centrally plan the economy. As a taxpayer I want at least a minimal amount of due diligence done before the council hires another retail recruiter, marketing consultant, or media firm who prey on the naivete of small towns and dysfunction of local governments. As a member of a multigenerational household I want to be free from fear for the safety of my children and their grandparents. As a lifelong native of Sunnyside I want to make it easier to justify the pride I feel for my hometown.
What is one of your goals for your time on City Council?
We need to quash the recent resurgence of crime in Sunnyside. Our police are the most impactful public good that our city controls and the contentious stances the city has chosen to take with the police unions over the past 5 years has been detrimental to our security and economy. Our rising crime acts as a tax on the entire local economy: destroying productivity, reducing competitiveness, raising security expenses, creating uncertainty and inefficiency, and inhibiting investments.
If elected to City Council, you will represent just one vote on the Council. How do you plan to work with fellow council members to accomplish your goals during your time in office?
That question certainly reflects the mentality that has kept the same revolving cast of council members presiding over decades of decline in Sunnyside's retail sector. "Why should I vote if the candidate who best represents my voice will just be shouted down by entitled elites making decisions behind executive sessions?" Is the purpose of November's election to install sycophants who will passively support the agenda of an exclusive few?
I am not one of Sunnyside's elites, and looking at the bio of the current council members, neither are they. But that is not why we are elected. Especially in small towns, city officials are elected based on the size of their social support networks or prominence in the collective local history - not irrelevant considerations as these can point to candidates with the skills and resources to best engage the many different stakeholders, incorporate the community's diverse expertise, and mediate competing interests to arrive at the optimal balance between disparate concerns. It is when these same elected officials then govern by elitist principals, cloaking deliberations and intentionally excluding inconvenient voices, that they render these participatory leadership qualities irrelevant. The result is a breakdown of the pluralism upon which local government is built.
I may represent just one vote, but is it better to be without any representation on the council? Is it better to have city officials whose primary goal is to maximize the camaraderie within the council? Are decisions reached by a consensus of city council members preferable to decisions that reflect the values of our community? Should our city council be filled with members unable to speak with our community and unwilling to listen to our local businesses?
We do not have government by the majority, we have government by the majority who participate.
What is your plan for staying engaged with your constituents during your time in office?
Walking into a store and speaking to the local business owner would be a helpful start. Yet most small businesses in Sunnyside today have never seen a city council member, mayor, or city manager walk through their doors. A "plan" for staying engaged with constituents implies a desire to be engaged with constituents, but does such a desire exist within our current city council members?
During the 70s and 80s you could always see the faces of city officials inside local stores speaking with Les Amundson, Lee Rowan, Gordon Killingstad, Russ Lindstrand... not because they needed a floor lamp or a pair of PF Flyers, but because they understood that small businesses are the economic engines that drive a city's growth. I refuse to believe there exists no correlation between this attitude and the health of Sunnyside's economy back then.
The first step towards more government transparency and voter engagement is to elect someone with the ability to speak with our community and a willingness to listen to our businesses. Without that, a stated "plan" is merely another smokescreen to withdraw behind.
Why should residents in your district vote for you?
We cannot solve our problems with the same thinking used to create them. It is impossible to restore Sunnyside's retail prominence by removing factors that led to its downturn - we cannot blow up the I-82 freeway, block access to the internet, or reverse demographic changes. We must look at what exists now, implement modern business practices that respond to contemporary society, and incorporate current technology to make something new that helps Sunnyside's entrepreneurs of today.
Sunnyside City Council, District 3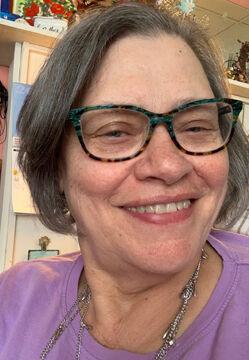 Julia Hart
Occupation: retired journalist
What is your relevant experience?
Elected to city council 2015-2019 to District 5, an at large position, during which time I served as city's first female Mayor 2018-2019. Also, served as a city alternate to the Yakima Valley Conference of Governments, chair of LTAC, City liaison to the Art Commission and currently serving on council for District 3, and representative to the committee regarding public safety and the policies and rules committee.
Why do you want to represent your district on the Sunnyside City Council?
I have a strong sense of duty to represent my district, as well as the community residents at large, for the continued health and safety of the city of Sunnyside.
What is one of your goals for your time on City Council?
As a councilor, it is my duty to keep a sharp eye on the city budget, while providing equipment for city staff to conduct city business for the health and safety of the city. In addition I want to see the city continue to be user-friendly for increased economic growth and quality of life amenities.
If elected to City Council, you will represent just one vote on the Council. How do you plan to work with fellow councilmembers to accomplish your goals during your time in office?
Collaboration is the key to getting things done. By doing my own research, studying the issues and being prepared to defend my point of view, I have found this is the best way to convince the public and fellow councilmen to agree with me.
What is your plan for staying engaged with your constituents during your time in office?
I intend to continue to maintain a responsive attitude, taking constituents' calls, attending community events and listening and answering questions regarding community development.
Why should residents in your district vote for you?
As a council member, I have been instrumental in leading the city toward building a city reserve fund, setting aside funds for a future community convention center, adopting a transportation benefit district, and supporting the museum's agricultural theme. I believe residents should vote for me because I am familiar and have unique experience regarding our city council and government.
Sunnyside City Council, District 4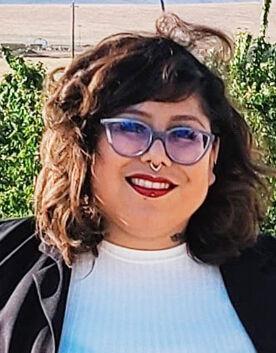 Chelsea Dimas
Current occupation: Communications Specialist at the Washington State House of Representatives, Democratic Caucus; Freelance Designer + Marketing Consultant
What is your relevant experience?
I have 12+ years in the non-profit sector, which has prepared me for leadership roles such as a city council person. My service-minded leadership style makes me the best candidate because the needs of my community will always come first — it will always be about how I can serve you. Additionally, my bilingual communications skills will allow me to better reach underrepresented community members by bridging the language barrier gap that has long faced Sunnyside.
Why do you want to represent your district on the Sunnyside City Council?
Sunnyside is a diverse community. We need leaders who genuinely care, are willing to do everything in their power to make real enduring change, and truly know the community they are serving. I want to embrace all of our differences while also finding common ground to make Sunnyside a much more united and inclusive place for all.
Have you received any notable campaign endorsements?
Planned Parenthood of Greater Washington and Northern Idaho, United Farm Workers, El Mejor Taquito, Pepe's Bakery, Hair Pins, A Castro-Escobar Project, Select Insurance, The Art of Hair, Vicky's Candies, onecoven, Juice Mae, Dr. Maricela Sanchez for Prosser City Council and many other local and statewide community members/organizations which are listed on my website.
What is one of your goals for your time on City Council?
I honestly can't narrow it down to just one goal so here are a few: the revitalization of our Chamber of Commerce, support for small businesses, government accountability + complete transparency, improving our parks +recreational activities for our youth, more community engagement through increased communications and a variety of community events.
If elected to City Council, you will represent just one vote on the Council. How do you plan to work with fellow councilmembers to accomplish your goals during your time in office?
Fostering open and honest communications with my fellow councilmembers, learning about their goals while also sharing mine and working together to find common ground + support each other, creating collaborative goals, as well as holding them accountable.
What is your plan for staying engaged with your constituents during your time in office?
There's a huge disconnect between the City of Sunnyside and its constituents. To begin fixing this issue as well as building trust and engagement with my community, I plan on continuing my current bilingual communications, attending local events, implementing frequent newsletters, community forums, surveys,staying active on social media, and making time for any + all individuals who want to talk to me one-on-one.
Why should residents in your district vote for you?
I want all my community members to vote for me because I will tirelessly advocate for each and every one of them, regardless of what district they belong to.
Sunnyside City Council, District 4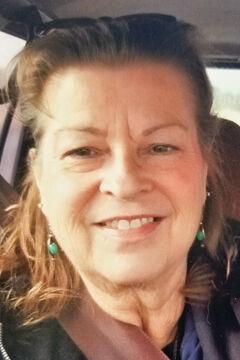 Vicki Fritts Ripley
My name is Vicki Fritts-Ripley and I'm running for Sunnyside City Council position #4.
I was born and raised in Sunnyside. I graduated from Sunnyside Sr. High School in 1975. I own my home here and have raised two sons, Sean and Derek, whom I am very proud of. I also have family and many friends in Sunnyside and the surrounding area.
Like so many people I got caught up in living life and perhaps didn't pay enough attention to some things which I should have. One of those things was how our town was being run. What caught my attention was that it seemed that Council had installed a revolving door in the City Manager's office. The pattern was, and has been: hire a manager, keep him for a short time, fire him or force him to resign, send him off with a "golden parachute" severance package, do it all over again, and again, and again. It was at that point that I decided to get involved. Somewhere around 2011, I began attending City Council meetings.
Over these past ten years I have witnessed a lot at our City Council meetings. Some I am proud of; some I am disgusted with. It seems to me that what troubles America troubles Sunnyside - the people running the show are more interested in their own agendas than their constituents.
Having said that I want the people of Sunnyside to know that they will be my agenda and my only agenda. I will be for the Merchant, and I will be for those who purchase his merchandise. I will be for the farmer, and I will be for the farm worker. I will be for the educators, and I will be for those being educated.
I love my town. I love it for many reasons. I grew up in a time when I asked mom if I could ride my bike to my friend's house the typically response was "Be home before dark." I want that for the children in my town today. I graduated from school here and am still a proud Grizzly! I was educated, not indoctrinated, and learned how to interact with others. I want that for the children in my town today. I have worked and been able to support myself over the years. I want that for men and women in my town today. I have been able not only to own my home but to maintain and care for it. I want that for families in my town today.
We have some challenges. Gangs, graffiti, the homeless, empty shops in the downtown core, infrastructure (sidewalks, streets), parks and recreation. They are not new challenges. They are challenges which our former and current Council members have failed to meet. But rather than dwell on the failures of the past we must look to the future. And in looking to the future, we must consider new ideas, new alternatives and new approaches in problem solving. And it must be a team effort.
I believe that this is what sets me apart from others. I am willing not only to listen, but to really hear and consider the input of everybody. I am willing to work with any individual and any group which has the good of our town and our people at heart. And I am willing to invest as much time and effort as is needed to meet and finally solve these challenges.
It's a team effort. I'm on your team. Will you be on mine?